Halloween Sensory Table
by Little Hands Childcare : Wednesday 15 October 2014
Sensory Table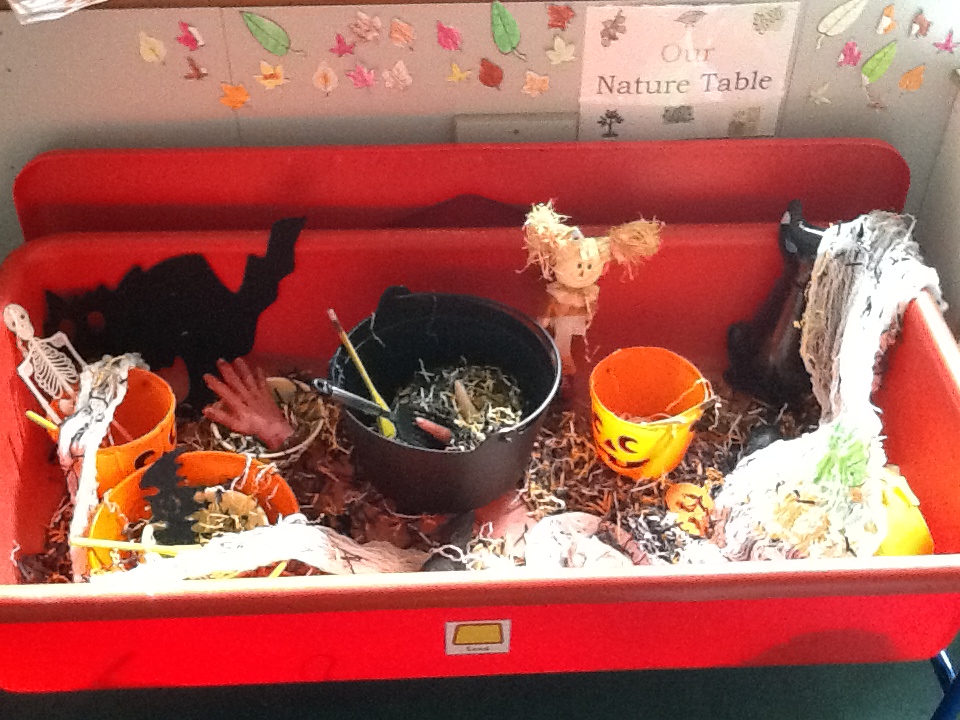 Here at Littlehands we are continually looking for activities that confront multiple challenges faced by kids. Sensory tables are a great activity that challenge cognitive, social, emotional, physical, creative and linguistic skills. This week Linda Moriarty had great fun working with Montessori B creating a sensory table. Here Linda explains the process and its benefits. Maybe you can try setting one up at home. Great for those rainy days.
Halloween Sensory Table
Contents:
Shredded Black & Orange paper
1 large Cauldron
1 blow up pumpkin
1 blow up black cat
2 rats
2 pumpkin bowls
2 skull bowls
6 wooden spoons
Assorted plastic spiders, fingers, eyeballs & other body parts!!
Spiders web
I have seen a lot of sensory boxes & tables online and have always thought they looked well but was unsure of how to put it together and what theme/materials would suit the children in my class. The children in my Montessori class are 3-4 yrs. old and like most children of this age they were excitedly talking about Halloween and what costumes etc. they would wear.
As this is one of my favourite holidays I thought it would be a good theme for my first sensory table. We started our practical life lessons in September so I also wanted something that would expand on this in a fun freestyle way.
To begin I cleared my sand table of all it sand and buckets and stored them for future use. I shredded black, orange and yellow paper to create a Halloween feel and to give a different tactile experience. I had the cauldron, bowls and a few other bits from previous years so I just went to the 2euro shop to get the spiders and body parts. I also got some tweezers and tongs for the children to pick up the objects with. This is something we use in practical life exercises to strengthen the childrens pincer grip so they can move onto the pencil work during the year.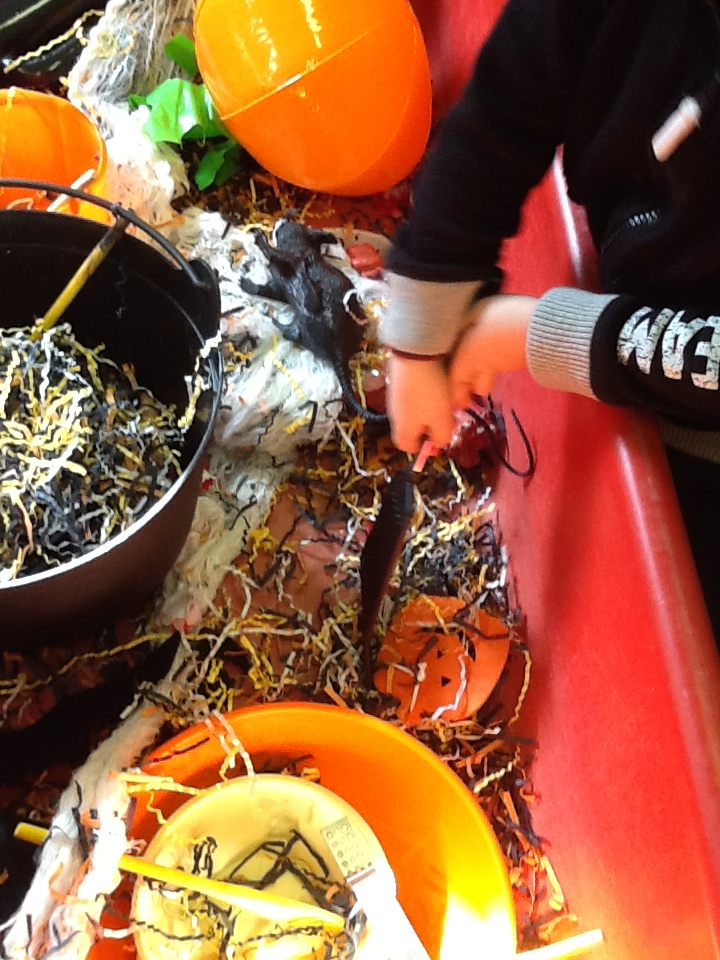 I spoke to the children about Halloween and all the things they could think of that they would see at Halloween. They loved the idea of witches and potions so when I first showed them the table they all wanted to make spellsJ. They gathered the paper and spiders in the cauldron and pretended to do magic. They used the tweezers, tongs and spoons to move all the objects around.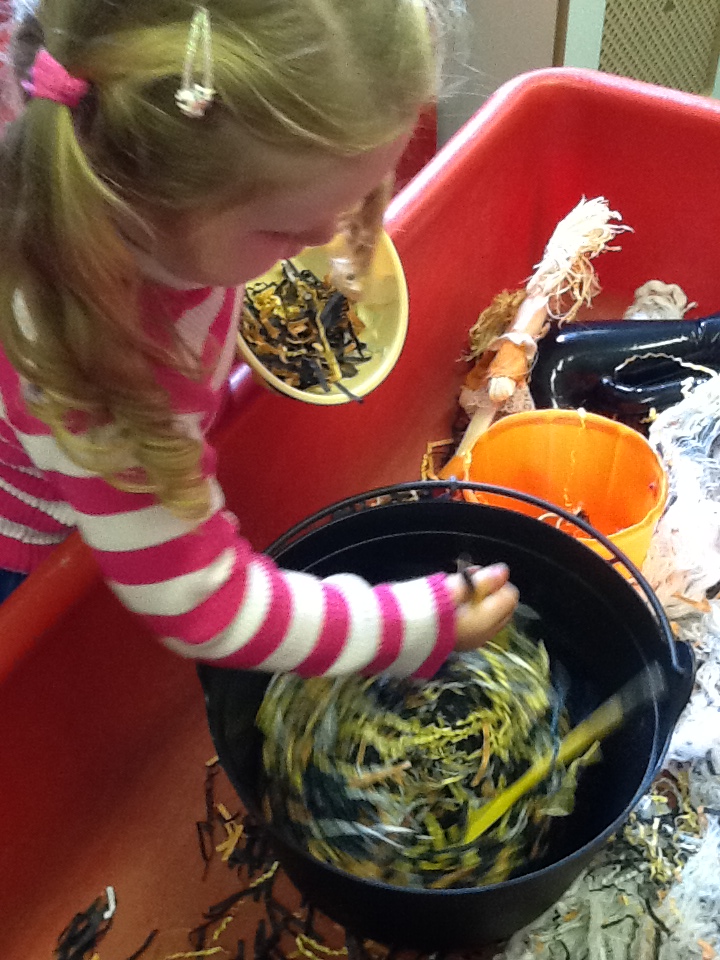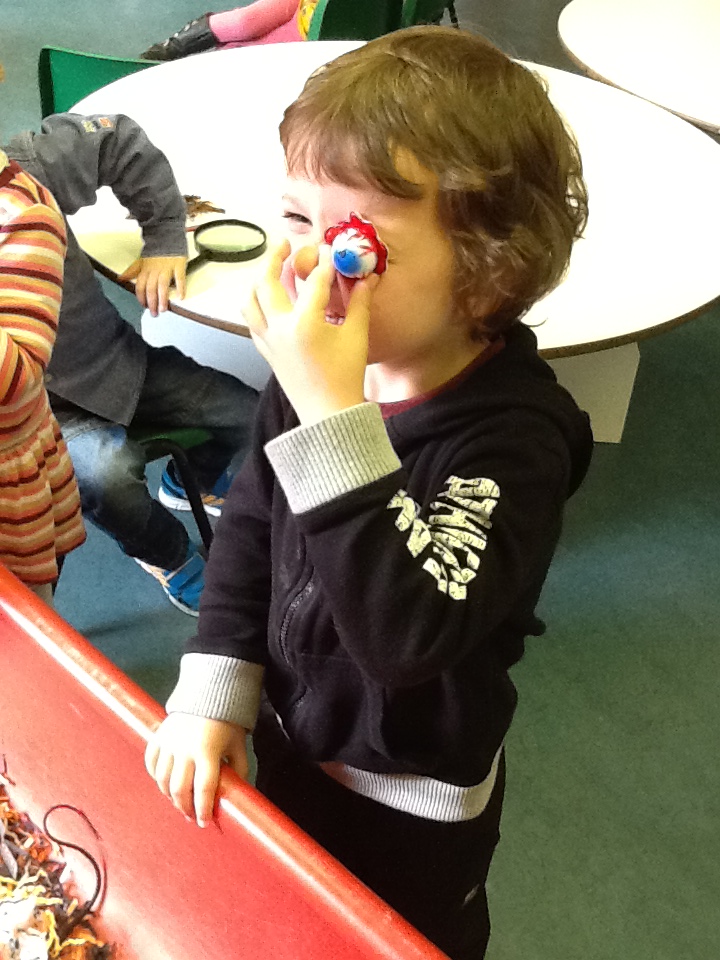 I feel this sensory box works on many different levels. They use their pincer grip to move objects, their imagination to come up with new games and scenarios. Their language and social skills are aides as role play and their discussions take place at rapid speed.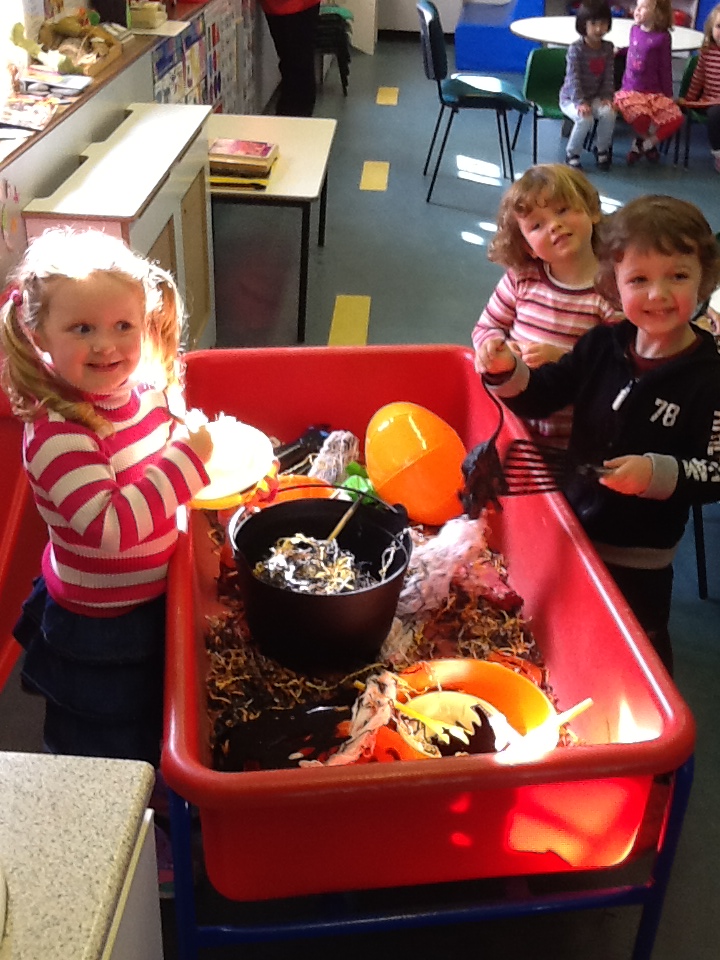 I plan to keep this table as a seasonal sensory table and hope to turn it into a winter sensory box in the coming weeks.
Happy Halloween,
Linda Moriarty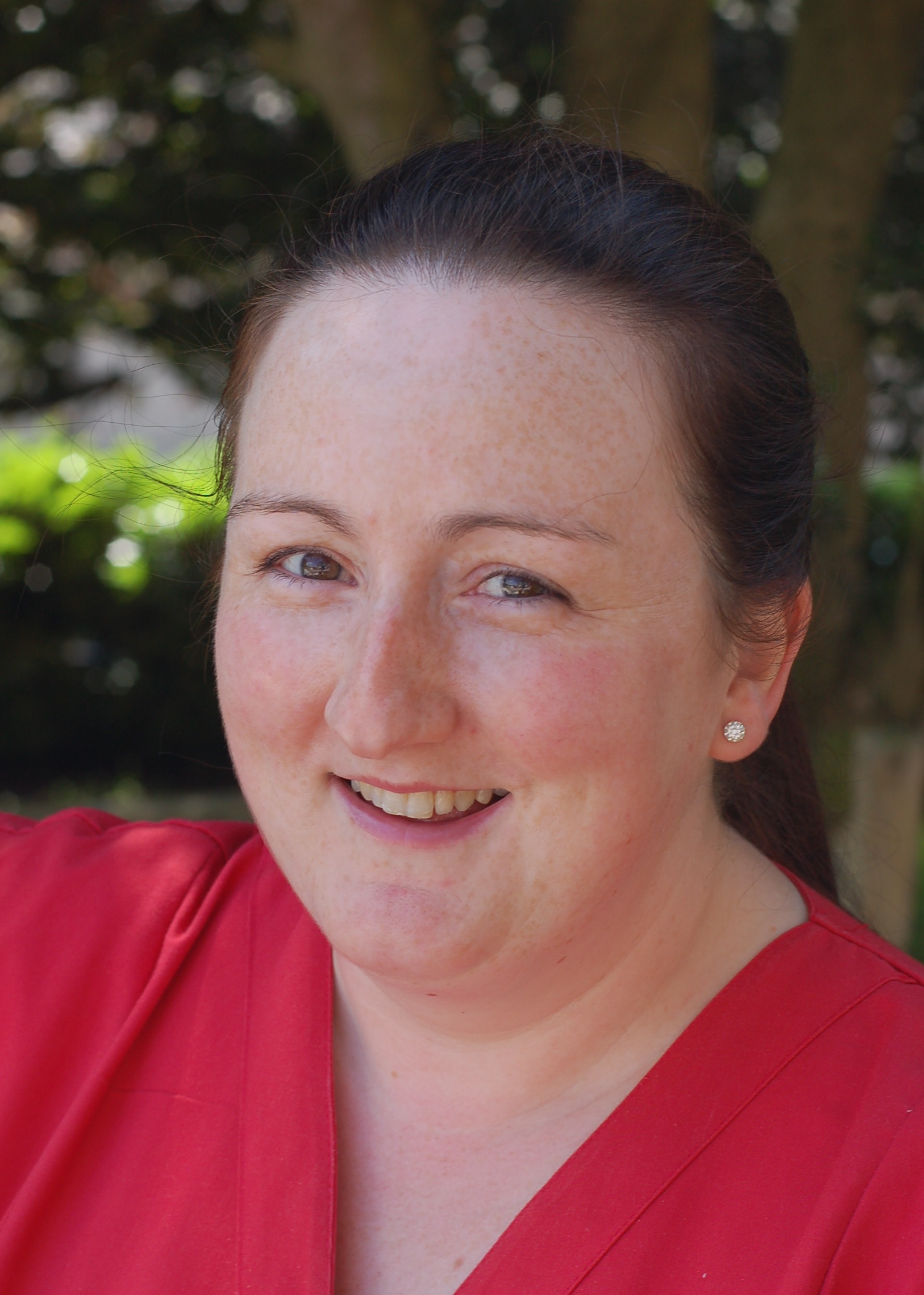 Montessori Teacher
For more ideas on seasonal sensory table see our pinterest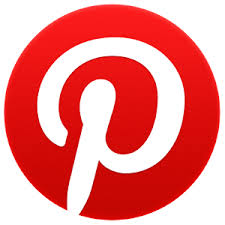 account:
http://www.pinterest.com/ncecork/little-hands-childcare
BLOG ARCHIVES
Address
NCE Little Hands,
Faranferris Education &
Training Campus,
Redemption Road,
Cork