Welcome to Preschool
by Little Hands Childcare : Tuesday 18 September 2018
First Day at Preschool
It's that time of year again where young children as well as their parents look forward to a special milestone of learning and growing, gaining independence and making new friends.
Starting Preschool can be a challenging time for parents as they have to learn the best way to prepare their child for their big day.
As the famous quote goes "You never get a second chance to make a first impression".
First impressions are so important to us here at Little Hands Childcare.
All staff are well prepared for our preschoolers and are there to greet you with a warm smile and helping hands.
We understand it can be an anxious time for parents so here are a few helpful tips to make the transition run a bit smoother.
1:You can prepare your child by reading books that are all about The First Day at Preschool. Here are a few books to get you started:
First Day by Andrew Daddo

Charlie and Lola " I am too absolutely small for school" by Lauren Child

The Kissing Hand by Audrey Penn

Spot goes to School by Eric Hill
Your local library will be a great resource here.
2: You can prepare your child by talking to them about what fun things they will do at preschool such as painting, water play, sand play, playing with dolls and actions figures etc
3: For those with babies ensure you pack their belongings the night before and label their names onto everything. Items would include: nappies, wipes, soother, blanket, spare clothes etc.
4: Some of our previous parents found knowing their child's teachers names in advance helped as they made sure to mention this name continuously at home in the weeks before so that by the time the children arrive at crèche it's as if they already know the teacher.
5: If the child is old enough you could show them our website and Facebook page. Here the children will be able to see what life in Little Hands is all about. Our website is www.littlehandschildcare.ie, you can also follow us on Facebook.
6: Here at Little Hands we encourage parents to come along and view the centre before your child starts so that the setting will be familiar to you on your child's first day.
7: Preparing a comfort item is also a good tip such as a favourite toy, blanket or even a picture of the family to help reduce separation anxiety.
8: Involve your child, if old enough, in the preparation for school. Let them choose what outfit to wear for the big day and help pack their bag.
9: For the older children you can start describing what the child's day will be like, for example how you will say goodbye once they are ready, what time the various activities will be and when you'll be back to collect.
10:STAY POSITIVE, there is a transitional period and there may be a few tears but here at Little Hands we try to make the experience like a Home away from Home and will help guide you through and before you know it, it'll be the opposite way and they won't want to come home J.
11: Also don't forget to tell the teacher all about your child such as likes, dislikes, quirks etc, the more the teacher knows the better they can cater to your child's needs.
FINALLY, relax, everything will be fine you'll be looking back in a few months time wondering where has the time gone, so enjoy this time as they are only small once and enjoy making memories.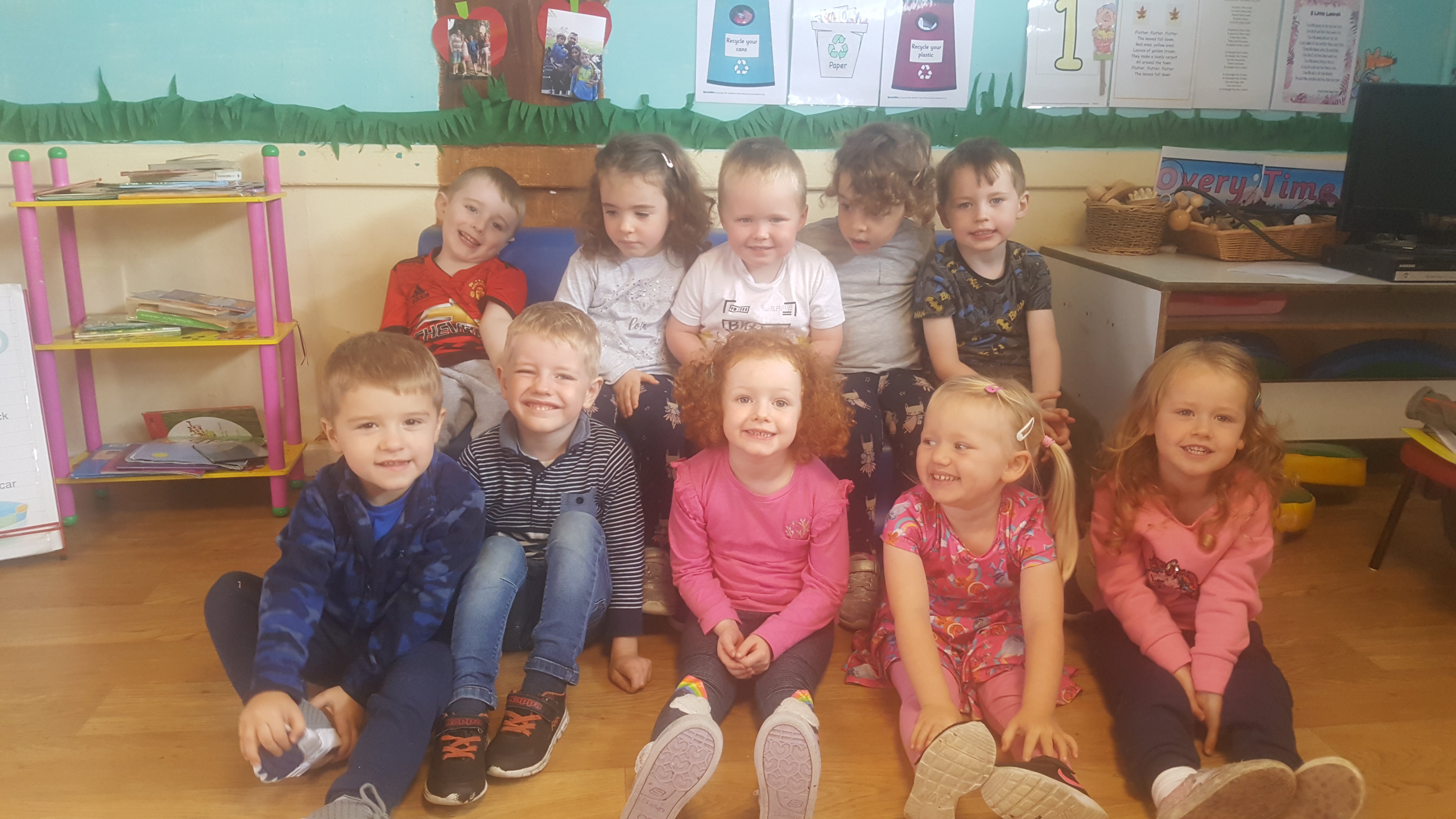 Some of our children in their new class in Montessori A
BLOG ARCHIVES
Address
NCE Little Hands,
Faranferris Education &
Training Campus,
Redemption Road,
Cork